Struggling to get your first info product launched?
Or maybe you have a load of PLR or "Resale Rights" products to sell
Then listen up, because I'm about to show you...
"The Fastest, Easiest Way to Launch Your New
Info Product, Send Conversions Through
the Roof, and Multiply Your Opt-ins"
Dear Friend,
If you're like me (and I suspect you are), your inbox got bombarded today with pitches for the latest marketing strategy, and tomorrow it'll be filled to overflowing yet again. It happens EVERY DAY!
You realized long ago that there's no "silver bullet", so you keep reading the emails - looking for a nugget here or there that you can put to use in your own business.
My "virtual bookshelf" is filled to overflowing - and I bet yours is too.
You probably have more information on your hard drive than you can read in a year. It's a shame really, because I'll bet some of it's pretty good.
But how can you possibly put it all to good use?
Well, if you'll bear with me, I'd like to show you something today that you can put to work right away. Not just a strategy or two, but a complete marketing system of proven strategies that are designed to work together, and the software to drive the process so that you can put most of the system on auto-pilot.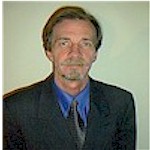 Hi, my name is Sid Hale.

You may not know me, so I was going to tell you here about twenty-five years of owning my own companies and being my own boss.

But all that's really important to you is that for the last 5 years, I've been marketing on the internet, working out of my home office in a converted bedroom.

Maybe that's what you aspire to. It sure beats commuting to an office and doing what someone else wants you to do.

Been There, Done That, Got the T-Shirt

Whatever strategies you're using to try to earn a living on the internet...
odds are, I've done it.

I've owned membership sites, and I've sold affiliate products. I've sold PLR products, and Resale Rights products. I've created my own info products, done some great Joint Ventures, and mentored many more people than I can count.

Note -

Here's where the copywriters say I'm supposed to empathize with you - let you know that I understand your pain, and know how it feels to have your problem.

But you don't need that driven home. Who wants to be reminded of misery?

I remember when I created my first info product. You would have thought I was writing the "Great American Novel". I edited and proof-read it over and over. I was frozen with fear that it wasn't good enough. It took months to work up the courage to tell anyone about it. (You can guess how many sales I made during that time.)

My first attempts at building an opt-in list were a joke! Well, it would have been except that I put a heck of a lot of time into developing that course and only 5 people signed up in the first week. How much traffic was I going to get with 5 subscribers? (It got better, but talk about anxiety.)

You get the picture. It's too depressing to talk about while sober, so you'll just have to wait.

Maybe we'll meet up at a conference some day and we can commiserate over a couple of beers, but let's keep this positive.

What IS important to tell you is that a few months ago I decided to quit cobbling together different strategies every time I wanted to enter a new market or come out with a new info product.

Face it. Plugging in a script here, a pop-up there, trying to collect opt-ins, up-selling, setting up back-end offers, peel-away ads, controlling limited offers or one-time offers to create urgency, plugging into a payment processor... Do you have an affiliate program, or need to recruit JV partners? What about split-testing? or Viral Marketing tactics?

It's just not as easy as you once thought it would be.


You Need a SYSTEM to Coordinate All the Strategies
... and Make Them Work Together!
Well, there are a few marketing systems out there
Last year Mike Filsaime launched Butterfly Marketing - a great example of a replicable marketing system. But most people just aren't ready to spend that kind of money.
From what I've seen, a lot of those that did are only using maybe 10% of its functionality.
Also last year, Jon Leger came out with 7 Dollar Secrets - a great idea for a replicable system, but you have to use his marketing strategy! You have to use a squeeze page and an auto-responder if you want to be able to follow-up with customers - and you have to coerce customers to opt-in once they've bought (without ticking them off). It depends on giving 100% commissions on the front end, because the primary goal is to capture opt-ins of paying customers and making money on the backend.
That's a good strategy sometimes, but it's not the right strategy for everyone - or for every situation.
I needed something less complex than Butterfly Marketing - but more flexible than 7 Dollar Secrets. So I created Rapid Action Profits - my own replicable marketing system that can be used over and over again.
A solution I can apply to any online market, without having to change a single line of code that controls the system.
Instead, I plan out my marketing strategy, configure the options in my Admin Panel, customize the templates for my sales page, squeeze page (if I want one), download page, one-time offer, or anything else I need to execute my marketing plan - and then launch my offer.
"Experiment" Makes Over $4000 in the First 24 Hours!
The first time I used this system, I implemented it for a friend. I needed a test case and he needed a new strategy to breathe some life into his info product sales.
Together, we put together a little "experiment". He tossed together a nice little report of about 50 pages. During the week it took him to create this in his spare time, we put our heads together to finalize the marketing plan and out-sourced the creation of the website graphics. (You might be able to do this yourself but neither of us is a graphic artist.)
I converted his MS Word document into a PDF file and set up the system on a web server, while he worked on the sales page. In the first 24 hours, his little report sold 269 copies @ $14.97 each. That's just a little over $4000!
Yes, there was about a week's worth of effort there, with most of the time going into writing the product and the sales copy. EVERYTHING ELSE took about an hour - maybe two! And it's still making money every single day!
In fact, he's so happy with the Rapid Action Profits system, that he's done it again. He sold 191 copies of this second product in one day - and he's working on his third product to sell - using this system.
Now YOU Can Use This Same System
Whether you're creating your own original product, or you want to sell a product you've bought the rights to, or something you've had ghostwritten - or ...
There's no limit to how many websites you install the system on - or how many products you set up on each web site.
And because you can pick and choose among a number of pre-configured sales strategies, you can...
Integrate and Automate all your Sales Functions - Multiple sales letters, limited quantity offers with separate "Sold Out" page, split-testing, conversion tracking, payment processor, download page, opt-ins, tell-a-friend, and one-time offers. **IMPORTANT - compare this to buying several DIFFERENT scripts from several DIFFERENT merchants, and then trying to get them all to work together. Are you a programmer?. Even if you are... is it worth it when you add up the total cost of the various scripts?
Allow "affiliates" to sell your product with no affiliate sign-up required, and you don't have to manage affiliate payments. - With version 3.0 you can also choose to have your affiliates sign up like a conventional affiliate program and give them an affiliate center with Stats, Affiliate Tools, and more!
Give your affiliates a "Tools" page with sample Adsense' ads, peel-away ads, sample email ads, articles, etc. One of the "top-rated" affiliate management scripts just released this as an add-on to their product for $47 (more if you want to remove the link back to the merchant's site) - it's been FREE with RAP since our initial release and you can remove the link back to us at your will, or change it to an affiliate link to make more money off us!
Want a way to share revenues between two site owners? ... or maybe give a percentage of sales to a developer to create your product for you when you don't have the money to pay them "up-front". Our new "Equity Partner" feature allows just that, and the partner gets paid Immediately (just like affiliates) as sales are made.
Make Your Sales Page go VIRAL by offering 100% commissions paid out immediately on your front-end product to anyone with a Paypal account. Or a special commission rate for JV Partners. Or any combination of these. These options make it easy to find people to help promote your offer. (Make the same offer to your customers and your list of affiliates will grow even more as your customer list grows).
Flash up a One-Time Offer while your customer is still in the "buying" mood. Before your new customer gets to your download page, you can offer a product that complements the one they just bought. This is a very targeted offer for best results. And because it is a One Time Offer, there is a built in fear of loss that's proven time and again to increase conversions.
Easy to use templates for your Sales Pages, Squeeze Page, One-Time Offer Page, and Download Pages means you can get your product sales site set up, ready to take orders in an hour or two
Grow your opt-in list with paying customers by offering them automatic upgrades or extra surprise bonuses for entering their contact info into your squeeze page (just before you send them to the download page). This puts paying customers onto your opt-in list instead of the tire-kickers you get from handing out "freebies".
Integration with Paypal's Instant Payment Notification (IPN) virtually eliminates any worry about fraudulent sales. Your download page isn't shown until AFTER Paypal confirms the payment.
Split Test different versions of your sales page, automatically tracking visitors and sales to each version of your page so you can "tweak" your headlines, sales copy, benefits list, or any other part of your sales pages to achieve the highest possible conversion rate.
Use the simple web-based admin panel to configure all of the different strategies (even turn them on/off), and view your Sales Reports, and Conversion tracking, or export sales statistics to your local machine for spreadsheet analysis.
Rapid Action Profits' test mode allows you to test your setup using a Paypal "sandbox" account to make sure everything works "just right" before you switch to "live" mode for your product launch (with a single click of your mouse).
Protect your downloads with hidden download links that can't be forwarded and used by someone else. And set them to expire after a certain amount of time to make your downloads even more secure.
Incorporate a squeeze page for any auto responder service (even a self-hosted service), or use the automatic opt-in feature to sign your customers up to your list without a squeeze page or opt-in form. That means you don't need a squeeze page to capture contact info from your customers, and that streamlines your sales process by eliminating a step that many customers will resent anyway
Choose the By-Pass Squeeze Page option, and still broadcast mail to your customers directly from the Rapid Action Profits Admin Panel.
Allow affiliates or JV Partners to choose their own affiliate ID or "nickname" by signing up to your affiliate program. Their paypal address is cloaked.
Recruit higher quality JV Partners by setting up increased commissions for JV Partners and Super Affiliates, or allow them to download a review copy of your product for personal use.
Broadcast mail to JV Partners or affiliates directly from your Rapid Action Profits Admin Panel.
Broadcast mail to front-end and OTO customers separately. That means your follow up emails can be more targeted based on what the customer purchased and how much they were willing to spend.
The detailed sales reports now have a one-click 'filter' option that allows you to look at just front-end sales, OTO sales, or both.
Customize the automatic 'system' emails rather than using 'canned' text for the customer download email or the email from the 'tell-a-friend' function.
Includes Discount Coupon management that allows you to set a discounted price with an expiration date. Great for special sales. Create a Discount Coupon and give the code to your affiliates so they can make special, limited time offers to their member or readers.
'Sales by Referrer' report lets you see how many sales have been generated by each affiliate, and how many of those were paid to you, how many to the affiliate, and (if you're using the 2-tier option) how many were paid to the 2nd tier affiliate.
NEW. Add On Architecture allows development of add-ons by 3rd Party Developers! Maybe you've seen something similar if you currently use Wordpress and some of the many plug-ins available to make your site unique. This allows you to grow the functionality of RAP much more quickly than if you depended totally on us to prioritize, develop, and enhance features. PLUS - it keeps the base price down! You add features as you need them.
And much, much more!
Oooops! Did I mention that if you're already using Jon Leger's 7 Dollar Script, you can import your data into Rapid Action Profits database with RAP's one-click import feature? That's because every piece of information that 7 Dollar Scripts captures into text files in an unprotected folder on your web server, Rapid Action Profits captures into its secure MySQL database.
"I found your customer support to be an A+"...

"Sid,

This is an awesome software program. I'm used to most scripts being overhyped, but I found RAP to be an almost perfect tool for selling online and using a 100% commission affiliate program.

Right now I have several products set up on it with 2 more planned to come very soon. I love how easy it is to split test sales letter (I'm a testing freak) and easily run one time offers after the sale for additional profits.

And I have to congratulate you on one item people often don't even think about...customer support. It's completely lacking today in internet marketing, yet I found your customer support to be an A+ with resolving the one issue I had."

- Terry Dean
www.terrydean.org
www.lowcostcoaching.com

"A recent $9700 week from a quick promo was ONLY possible because of RAP"...

"Sid,

I've been using ... no, scratch that ... PROFITING with RAP for several months now.

I used to think that to list your own offer online, you simply needed: a product, a domain name, hosting and a merchant account. Not anymore. My offers don't go live if RAP isn't what powers them... my info products, my software, my quick offers are all powered by RAP now. One of the single best and most useful software products I have ever bought.

In fact, I sell a pretty unique and powerful software of my own. If a client had to choose between my own software or installing RAP for their direct response offers, I'd send them right over here.

A recent $9700 week from a quick promo was ONLY possible because of RAP. It would have been a $970 week without it, I'm almost certain.

Can't say enough good things about this thing!"

-Rob Toth, Vancouver, B.C., Canada
DearEmployee.com

"a 6383% Return on Investment - in three weeks"...

"This is an INCREDIBLE product.

It's the best software purchase I've made in a long-time. It goes right to the head of my top 20 list of must-have tools. In my third week of using RAP, mainly promoting to my own list, I've made more than $3000.

What's that? A 6383 percent Return On Investment...in three weeks. Feel like I bought into Microsoft when Bill Gates was still playing T-Ball.

I'll take that all day long...

You've thought of nearly everything in this program. And your support and accessibility here in the forum is just nothing short of outstanding.

I'm very excited about a long-term relationship with you and this software."

-David Perdew
MaximizeCommunications.com

"the best script I've seen for marketers in a long time"...

"Sid,

I have to say this is the best script I've seen for marketers in a long time (& I've been in the Internet Marketing & Software Design Business for 7 years - going on eight).

Your system combines two aspects that are crucial towards the success of our campaigns, namely the Strategy & The Script (the nuts & bolts of the entire process). You've covered everything with this package and I highly recommend it to anyone struggling to earn income online."

-Michelle Utter
sdtadvertising.com
ebasourcecode.com

"found posted in someone else's blog"...

"I have installed Sid's new program.... "Rapid Action Profits". It's outstanding... I'd recommend it to anyone. It makes it very simple to set up a sales site, complete with one time offers.

I set up a whole ecommerce site in less than a day, and now the next one would probably take an hour at the most to set up from scratch.

Great Job Sid!!"

-Frank Sousa,
ViralCashCow.com

"attractive to novice, intermediate, and expert users"...

Hi Sid,

Not being familiar with MySQL I was hesitant to try this script; but it was easy to install because the instructions were very explicit.

About a year ago, I looked at another popular script, but it was way beyond my price range for setting up and controlling my products. So I sluggishly plodded on - obtaining "non-measurable" marketing success until the 7 Dollar Script came out and took my sales up another notch.

BUT then, Sid, I got hold of your RAP script. It not only exceeded my expectations on its features, ease of use, and cost; it has also put the fun back in to marketing.

Having control over how my products are easily installed in separate folders and being tied back to a single Admin Panel is a nifty feature that makes this system attractive to novice, intermediate, and expert users. All the database features are at my fingertips.

Take a bow Sid...you have created the next generation marketing script.

-Al Summer
www.alsfreeb.us
This Should be a "No-Brainer"!
... because Rapid Action Profits can help you launch product after product so quickly that you'll dramatically accelerate your earnings.
Remember - it doesn't matter if it's an original product that you developed from scratch, an info-product that you had ghost-written, something you purchased resale rights to, or a PLR product that you've labeled as your own.
Whether you have a HUGE list in your niche, or need to recruit affiliates or JV Partners to market for you, Rapid Action Profits will automate all your sales strategies into one cohesive approach that you can use over and over again to take the work out of managing your sales/delivery process.
The last thing you need is to download another piece of software or an ebook onto your hard drive to gather dust, so Rapid Action Profits has been designed to be easy to install and easy to use so that you WILL use it. Not for a single product launch, but over and over again!
And for a limited time...
You can get Rapid Action Profits for ridiculously low price of only $177.00.
I can't help you decide WHAT to promote, but once you have a product - I CAN make it so easy to put new sales campaigns together and get them launched that you'll be scrounging around looking for something else to sell so you can repeat the process.
PLUS - I'll Sweeten The Deal
Bonus #1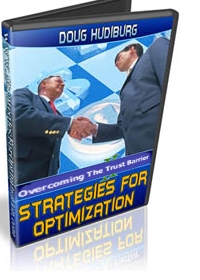 I don't believe in bundling up a bunch of bonuses just to make you feel like you're getting more for your money, but I have found a product that really adds value to Rapid Action Profits.
I was able to make a special arrangement with Doug Hudiburg to offer you "Overcoming the Trust Barrier", but I don't know how long he'll be willing to let me include this. (Every copy I give away like this is a copy he won't sell.)

Doug's 22 minute video shows you how to use a system like Rapid Action Profits to eliminate the "tire kickers" and "freebie seekers" from your lead funnel to get more paying customers into your marketing stream - much quicker!
This will be an eye-opener, and I would even suggest that you take the time to watch this video BEFORE you install Rapid Action Profits!
Here's what you'll discover in Overcoming the Trust Barrier:
You'll discover why bigger competitors with more resources have always been able to beat the little guy and how the tables can be turned to your advantage.
You'll see how a simple, low-cost technology can bring you an automated flood of new customers.
You'll understand the three things you can do to increase trust and why one of them is much, much more effective than the others.
You'll learn where the *real* money is made in the most successful online marketing systems (chances are, you are missing this one).
You'll have a blueprint for implementing a killer strategy that all but eliminates risk for your prospects AND your business.
You'll discover how to set your product up for a viral explosion in sales.
Overcoming the Trust Barrier is a pretty new product, and it's likely you haven't seen it anywhere before. Certainly not bundled in with any other product.
Use it to help you plan your first product launch with Rapid Action Profits to transform your business into a profit pulling machine.
What's the Catch, Sid?
I know $177.00 is ridiculously cheap for a software system with all the power of Rapid Action Profits. And yes, the bonus alone is probably worth that much.
Well the absolute truth is... Rapid Action Profits is still fairly NEW - and I want to dominate this market!
How's that for honest? Would you have been fooled if I had made up something stupid to rationalize this pricing? I doubt it - so why insult your intelligence?
The basic concepts of the system have been proven by hundreds of internet marketers using the 7 Dollar Script. Seventeen beta-testers gave Rapid Action Profits a 3-week shake down before I released the code, and they check out new releases to make your upgrades easier. But only a few hundred have actually used the extended power of Rapid Action Profits at this point and the only way to get the word out about how much more powerful this is - is to get many real live customers using Rapid Action Profits, and spreading the word.
And the best way I know to do this - quickly - is to give you a really GREAT deal.
Pretty simple, huh?
Of course, it won't be this way long - and this price won't last.
And to Make This Even Easier...
In other words, you take absolutely NO risk. If you aren't satisfied with Rapid Action Profits for any reason - ask for a refund, and it'll be granted. This has always been my policy. If we part ways and you're still happy, maybe we'll do business again in the future.
Warning - This May NOT be Available
Tomorrow at This Price!
Rapid Action Profits has been around for several months now and continues to grow in features and functionality. The "BUZZ" is still building (more every day). New features are being added for existing customers - but we've already had THREE price increases, and future customers will probably have to pay even more than you.
Don't Miss Out!
Market demand is dictating the price - not some arbitrary decision made in a strategy session. Leave this page and come back tomorrow and it will most likely cost you more. This price is guaranteed ONLY FOR TODAY!!!.
If you don't take action NOW, you will miss out on this offer.
Here's All You Do
Click the "Buy Now" button below. There may be a very brief delay while we forward the transaction details, but you will be taken to Paypal's secure site where you can use your Paypal account (if you have one) or you can pay by credit card.
Once you have made payment, click on the "Return to Merchant" button on the Paypal site. You will be returned to a page on our site where you will be given a download link to download a single file containing your copy of the Rapid Action Profits software, the Rapid Action Profits User/Installation Guide, and your bonus video.
Oooops! That was the Order Button Just Above.
And it's BIG! So How Did You Miss It?
You don't want to miss out on all the benefits that Rapid Action Profits brings you.
Integrate and automate multiple sales letters, limited quantity offers with separate "Sold Out" page, split-testing, conversion tracking, payment processor, download page, opt-ins, tell-a-friend, and one-time offers.
Allow "affiliates" to sell your product without a separate affiliate management script or service.
Flash up a One-Time Offer while your customer is still in the "buying" mood.
Grow your opt-in list with paying customers instead of the tire-kickers you get from handing out "freebies".
Integration with Paypal's Instant Payment Notification (IPN)
Split Test different versions of your sales page, automatically tracking visitors and sales to each version of your page so you can achieve the highest possible conversion rate.
View your Sales Reports, and Conversion tracking from your web-based Admin Panel, or export sales statistics to your local machine for spreadsheet analysis.
Protect your downloads with hidden download links that expire after a certain amount of time to make your downloads even more secure.
Special handling for JV Partners (set up increased commissions, or allow them to download a review copy of your product for personal use.
Broadcast mail to Customers, JV Partners or affiliates directly from your Rapid Action Profits Admin Panel.
Pass on this opportunity, and you'll still be plugging in a script here, or a pop-up there, looking for "freebies" to give away as an incentive for opt-ins, installing scripts to control limited or one-time offers, and the list goes on... What about split-testing? or Viral Marketing tactics? Do you have anything in place today to do those things?
Go ahead and order right now. I know you'll be happy you did.
Sincerely,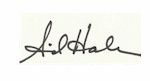 Sid Hale
P.S. Remember. You get this very powerful Rapid Action Profits software system for controlling your entire sales/delivery cycle with integration to Paypal Instant Payment Notification (IPN), and advanced strategies such as split testing and conversion tracking. You get the Rapid Action Profits User/Installation Guide. And you get Doug Hudiburg's very enlightening video, Overcoming the Trust Barrier.
You'll also have access to our private customer support forum where we discuss new strategies and new features.
P.P.S. Don't forget. This is price is guaranteed for today only. We've increased the price before and will probably do so again. I'll keep it here at least until midnight tonight (EST), but make no promise about what it will cost you tomorrow. If you pass on this now - you may not be able to buy Rapid Action Profits at this price when you come back to this site tomorrow.

Support: www.rapidactionprofits.com/helpdesk
© 2007 Rapid Action Profits - All Rights Reserved.